< Back to news
Travel and accomodation packages for Reboot InfoGamer 2019
09.10.2019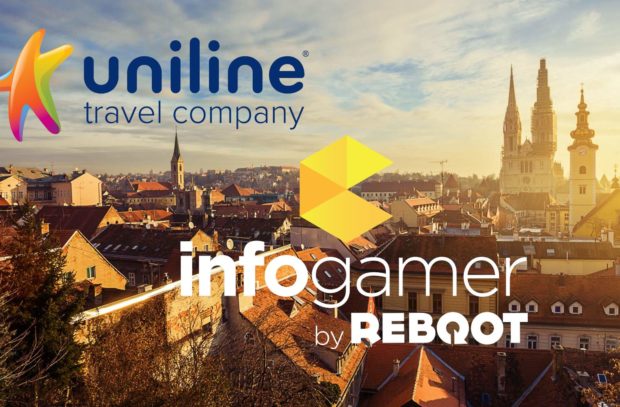 We are proud to announce that this year's eighth, largest and most spectacular edition of Reboot InfoGamer 2019 powered by A1 has its official travel agency called Uniline travel company!
TRAVEL TO INFOGAMER FROM MAJOR CROATIAN CITIES AND FOREIGN COUNTRIES
Uniline – the official travel agency of Reboot InfoGamer 2019 powered by A1 – is a successful travel company that already has a wide range of travel and accommodation packages. This year, they also included organized transportation and accommodation specifically for Reboot InfoGamer 2019 (which takes place from November 12 to November 17 at the Zagreb Fair in as many as eight halls on a record 21,000 square meters).
The transportation provided by Uniline (which you can find in detail on the official Uniline website created for Reboot InfoGamer: https://www.uniline-lastminute.com/en/gamers) will be organized from many major cities in Croatia and in the wider region. For example, you will be able to cheaply arrange a trip directly to Reboot InfoGamer from Croatian cities such as Rijeka, Pula, Osijek, Split, Dubrovnik and Varaždin, as well as directly from Zagreb and Dubrovnik airports if you will be arriving by plane.
Naturally, if you are not from Croatia and are planning to visit Reboot InfoGamer 2019, you can book your trip with Uniline and travel directly to Zagreb from several countries like Slovenia (Ljubljana, Maribor), Bosnia and Herzegovina (Sarajevo, Banja Luka), Serbia (Belgrade, Novi Sad, Niš), Hungary (Pécs) and Austria (Klagenfurt). All available lines to Reboot InfoGamer 2019 with afordable and favorable prices can be found through Uniline's specially created web page for the Reboot InfoGamer event – at THIS LINK in the "Transfers" section.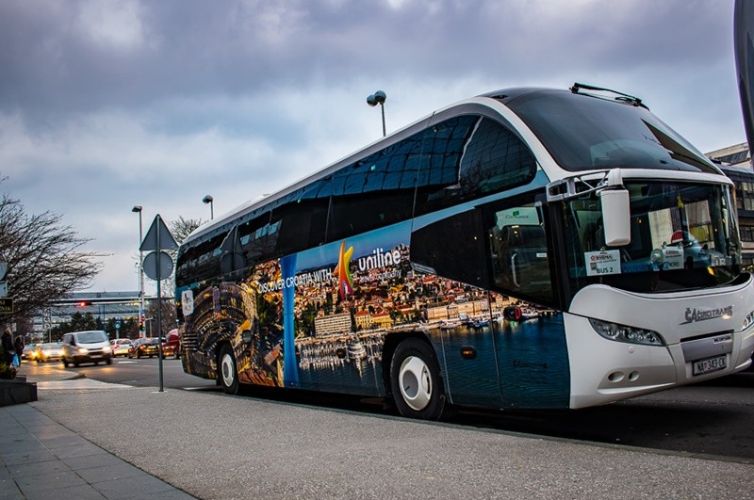 ORGANIZED ACCOMODATION IN ZAGREB'S HOTELS AND HOSTELS
In addition to transportation to Zagreb and to the fair itself, Uniline made sure that visitors to Reboot InfoGamer can find proper accomodation in Zagreb without spending too much money. There are a variety of options on offer and you will surely find something that is right for you if you need accommodation during the six days of Reboot InfoGamer 2019 powered by A1.
Uniline travel agency highlights several great options on their official Reboot InfoGamer accomodation web page, namely Hotel I – Zagreb, Hotel Rebro – Zagreb and Hostel Chill Out – Zagreb. Extremely affordable prices range from 13.50 Euro to 40 Euro per person, and include double rooms, triple rooms, all the way to hostels with rooms for up to six people. You can find all the necessary information about the accommodation options for Reboot InfoGamer 2019 organized by the Uniline agency on their official website specifically created for the fair at this link: https://www.uniline-lastminute.com/en/gamers
For other news about Reboot InfoGamer 2019 powered by A1, be sure to follow us on social media and keep an eye on our websites https://www.rebootinfogamer.hr/ and https://reboot.hr/, as well as the official Reboot InfoGamer 2019 facebook event.