< Povratak na novosti
Indie Games Festival @ Reboot InfoGamer 2017 applications open
17.10.2017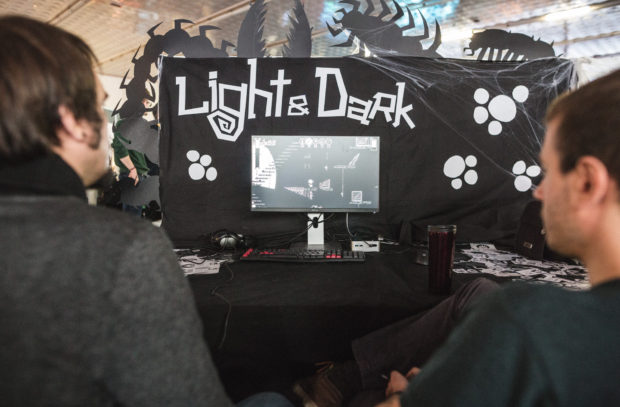 We are inviting indie game developers to be a part of Reboot InfoGamer 2017, one of the biggest consumer games shows in Europe that will take place from 21st to 26th of November 2017 in Zagreb, Croatia at the Zagreb Fair.
All indie teams (not bigger in size than 10 team members) that submit their applications on time will be provided completely free of charge with a Reboot sponsored indie exhibition space at the Indie Arena area of the show. We will provide you with basic furniture, internet connection and electricity and a new thing, FIXED BIG VISUAL BACKGROUND BRANDING and you are expected to show up with your own exhibiting equipment setup (console, PC, display).
Since space is limited apply only if you can be present at the show EVERY DAY of the convention from closing to opening. Failure to do so will result in permanent banning from future editions of Reboot InfoGamer as you are taking somebody elses space if you do not show up!
!!!IMPORTANT – If you are na indie studio in need of a more attractive/bigger expo space do not apply for free indie slots but send us a seperate e-mail, we are able to offer sizable affordable space but only to indie studios, send inquiries to big.indie@rebootinfogamer.hr and you will be contacted by our staff
All applications should contain the following
1. Indie studio name
2. Full names of attending team members (maximum of 4 covered by Reboot Indie Corner sponsorship)
3. Contact person at the studio
4. Mobile phone
5. Name and full description of the project intended for exhibition at the show
6. Short information about the indie team
7. More details about your intended exhibition setup
AFTER YOUR APPLICATION IS ACCEPTED THROUGH EMAIL YOU WILL BE REQUIRED TO PROVIDE US WITH VISUAL PREP FILE FOR BIG BRANDING OF YOUR SLOT
This year any kind of rollups or self standing branding will be not allowed unless directly approved beforehand by Reboot InfoGamer indie board.
* All indie teams that apply for sponsored exhibition space are required to abide to certain standards of Reboot Indie Games Festival. You are expected to brand your main branding visual with your teams logo / game logo, artwork from the project etc. All indie booths must be manned by at least one team member during opening hours of the show.
**The free sponsored indie expo space is limited and applications will be accepted on first come first served basis.
Application for Reboot Indie Games Festival exhibition area should be sent to indie@rebootinfogamer.hr by 3rd of November 2017.

More detailed information about Reboot InfoGamer 2017 show can be found at www.rebootinfogamer.hr